Info, Tutorials and How To Guides
Archives: Company Info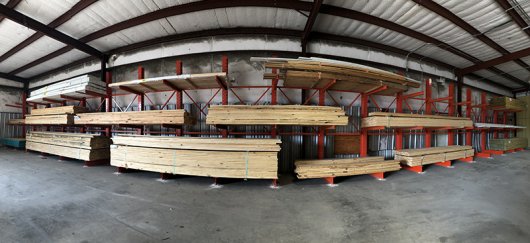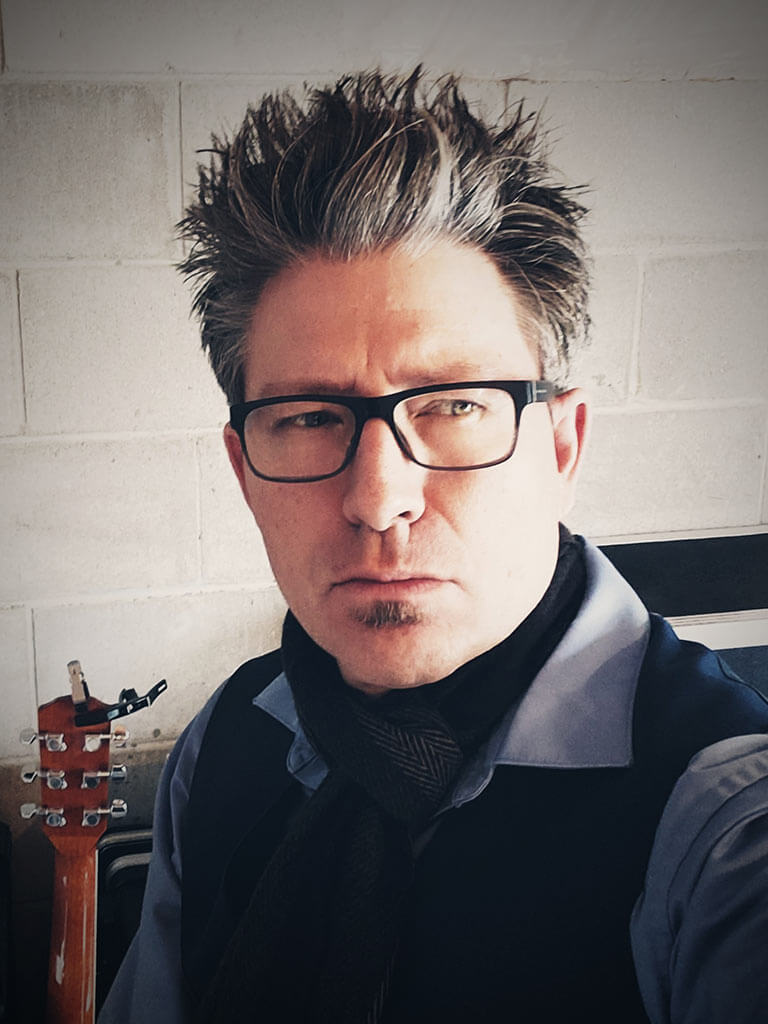 Lucas Brady, President of Lake Russell Building Supply in Elberton, GA, had a need for storage solutions for a pole building they were enclosing in order to protect their product from the elements and better service their customers. In October 2019, Lucas contacted SJF via their "live chat" feature (that is, in fact, answered by a real live professional). Solutions Specialist Jason Deiter answered the chat and began discussing the application.
They wanted to rack out 2 walls of their pole building to allow for storage of treated lumber in various unit sizes. For this application, we chose 5′ brace sets to accommodate the various unit lengths and 4′ heavy duty arms that would work for dimensional and sheet goods. The result was positive and it has really changed and improved the way that they handle materials.
Knowing that they would need more, in February of 2020 Lucas reached out to add on another 90′ section to store yellow pine, tongue and grove, staged loads and special orders.
Lucas writes: "These racks have made such a big impact on every aspect of handling lumber. We will definitely be adding more in the future. Thank you. I'm as happy about having them as you were in selling them."
Jason and our other solutions specialists are available to help you find the best solution for your individual space. They are trained to "think outside the box" and have excellent ideas to help solve your problem.
If you have a project that you'd like help with, feel free to call Jason at (320) 485-4961 or email him at jdeiter@sjf.com. He'd be happy to help with your project!

When times get hard, living in a small close-knit community can oftentimes have a huge advantage. In following in their father Jerry Sterner's legacy for love and pride in our local community, the Stafford and Frank Sterner families, owners of SJF Material Handling Inc., would like to begin a movement encouraging other local businesses to daily patronize our local restaurants and other businesses in and around the Winsted community in support of our neighbors and friends.
For as long as Minnesota's executive order restricting business operations is in effect due to COVID-19, SJF will be purchasing lunches from different Winsted restaurants for all SJF employees working on-site starting on Monday, March 30, 2020. Frank and Stafford's hope is that other Winsted businesses will follow suit and come together as a community to boost sales to local restaurants and businesses.
SJF is committed to doing everything possible to help our Winsted community family through this difficult time. At the same time, this movement also rewards employees for their hard work in continuing to keep SJF, as an essential business, running smoothly.
We would like to encourage all businesses in Winsted to show their support in this way. Let's work together to become an example to other communities so that they may do the same. Together we can make it through this difficult time and strengthen our own community in the process.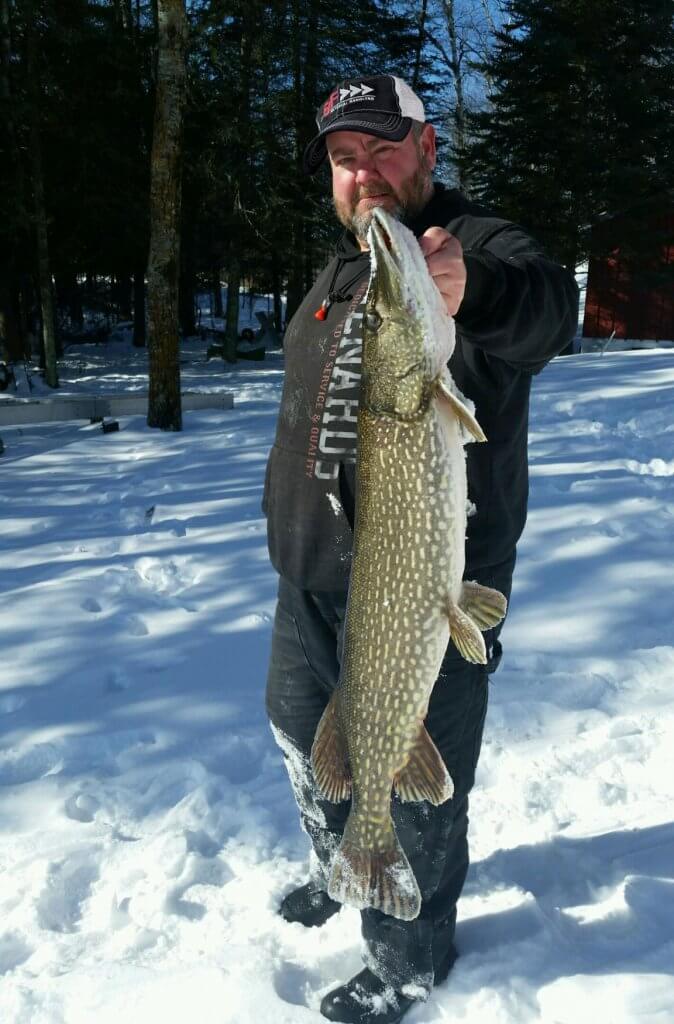 Today in our Employee Spotlight is Tom Moore, Sales & Solutions Specialist here at SJF. He's been with SJF for several years, so he knows the material handling business inside and out.
Tom is a relatively quiet guy… until he has something to say. I think he likes to save his daily allowance of words for important stuff, not just random chatter.
Even though Tom isn't a big talker, he is, however, well known around the office for his clever remarks and interesting theories. It's not unusual to hear him say something that stops everyone in their tracks and cracks them up. He keeps us laughing, often when we least expect it!
There is one major exception and that is if you ask him about fishing. Then he's got a wealth of information and things to say about one of Minnesotan's favorite pastimes. He and his wife enjoy spending time on local lakes or at their cabin, enjoying nature in search of "the big one."
---
Name: Tom Moore
Title: Sales/Solutions Specialist
Years at SJF: 6 years
What do you like most about working at SJF? The people here at SJF. We have a great team!
What do you enjoy doing when you're not at work? Fishing. If I am not at work, I am either fishing, planning to go fishing or thinking about fishing.
What's your favorite day? Mondays. I'm ready to get back at it after the weekend.
Biggest pet peeve? Driving slow in the fast lane.
Name something about you that people would be surprised to know: I'm an open book so if you want to know something, just ask.
What question would you like to answer that you didn't get asked? What's my favorite lake to fish? Long Lake.
As the COVID-19 pandemic continues to grow, SJF Material Handling is committed to continuing to serve our customers and at the same time, do our part to help contain this virus while keeping our staff and customers safe.
With this in mind, today, Tuesday, March 17th, our office staff will be working remotely from their homes. We have set up a system to handle all calls, questions and orders that come in and our hope is to test this system to make sure it fulfills the standards of service our customers deserve and expect.
We ask that you work with us while we are trying to service our customers as usual during this trying time in our country and the world. We fully expect to still be able to offer the same quality service and plan to remain open and fully operational.
Thank you for your patience and understanding!
The health and well-being of our customers and employees is a top priority of SJF, therefore SJF has implemented plans recommended by the MN Department of Health and the CDC in keeping a safe workplace.
Beyond encouraging good hygiene practices, we have asked all our employees to use other noncontact methods in greeting our visitors or customers. We will be limiting travel and will be utilizing video conferencing when possible vs. in-person meetings.
Due to the uncertainty that COVID-19 brings, SJF's goal is to be responsive to our customers and to be able to continue to offer the service you expect. To this regard, SJF will be testing a portion of our Emergency Disaster Recovery plan on Tuesday, March 17, 2020.
Most of our office and sales personnel will be working offsite during this test of our IT infrastructure. This test is only for one day, and we apologize for any inconvenience this may cause. The lessons learn may be invaluable in the future.
SJF appreciates your business and your continual support. We hope and pray for everyone's health and safety and that this may pass quickly.
Take care,
Frank & Stafford Sterner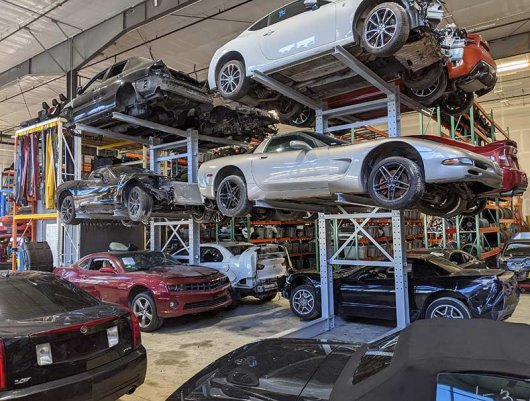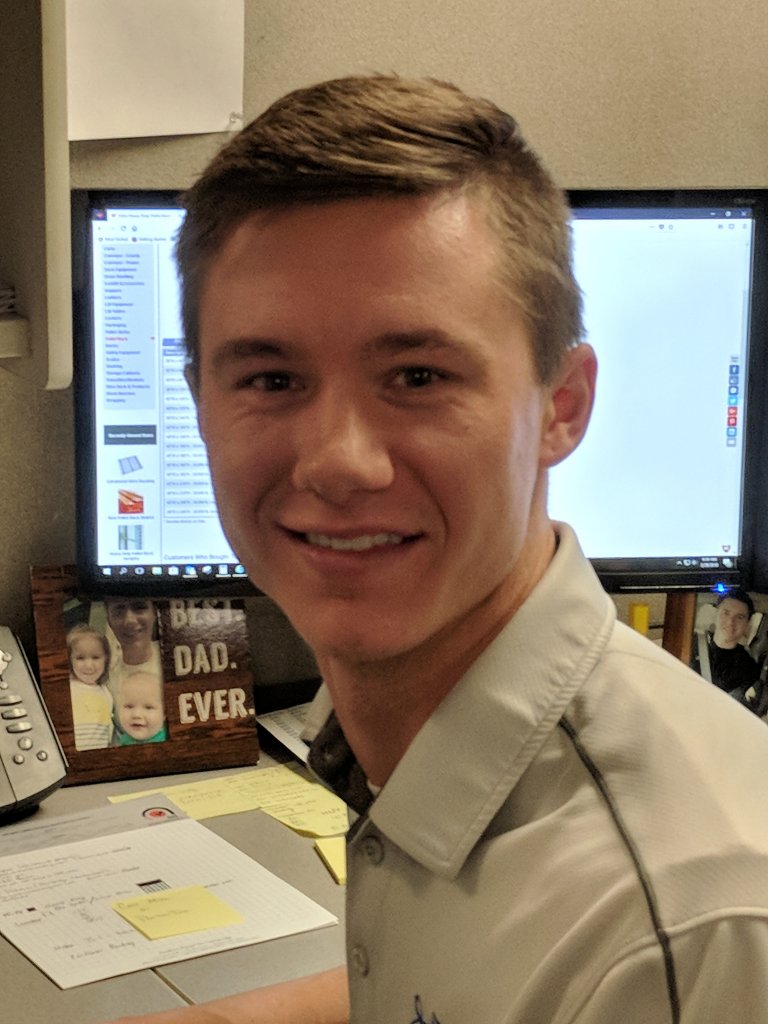 Justin Erkenbrack, Solutions Specialist at SJF, has been working with Lee C. Parts out of Massachusetts to come up with a solution for storing cars that are being parted out. The customer needed a way to keep the cars out of the way and off the floor, while still making them easily accessible. With Justin's help and expertise, a great workable solution was found… Cantilever racking.
Justin and the rest of our solutions specialists will work with you to find a solution to your problem. Whether it's storage or more complex warehouse operations and automation, they have the training and experience to help.
If you have a problem or need some ideas, feel free to contact Justin directly at (320) 485-4962 or jerkenbrack@sjf.com. He's happy to help!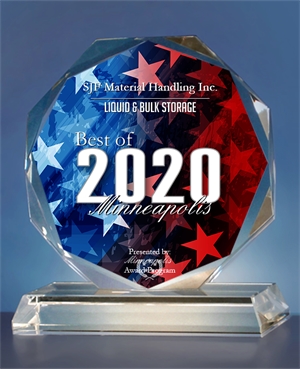 FOR IMMEDIATE RELEASE
MINNEAPOLIS February 5, 2020 — SJF Material Handling Inc. has been selected for the 2020 Best of Minneapolis Award in the Liquid & Bulk Storage category by the Minneapolis Award Program.
Each year, the Minneapolis Award Program identifies companies that we believe have achieved exceptional marketing success in their local community and business category. These are local companies that enhance the positive image of small business through service to their customers and our community. These exceptional companies help make the Minneapolis area a great place to live, work and play.
Various sources of information were gathered and analyzed to choose the winners in each category. The 2020 Minneapolis Award Program focuses on quality, not quantity. Winners are determined based on the information gathered both internally by the Minneapolis Award Program and data provided by third parties.
About Minneapolis Award Program
The Minneapolis Award Program is an annual awards program honoring the achievements and accomplishments of local businesses throughout the Minneapolis area. Recognition is given to those companies that have shown the ability to use their best practices and implemented programs to generate competitive advantages and long-term value.
The Minneapolis Award Program was established to recognize the best of local businesses in our community. Our organization works exclusively with local business owners, trade groups, professional associations and other business advertising and marketing groups. Our mission is to recognize the small business community's contributions to the U.S. economy.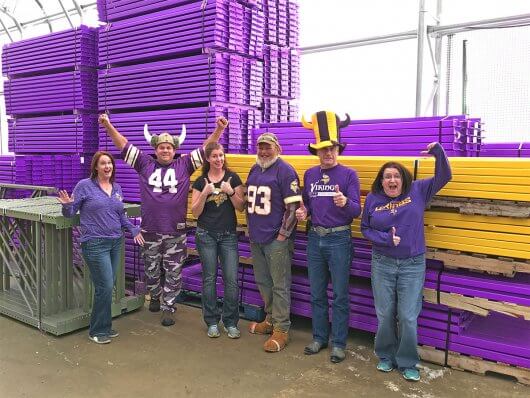 We're excited… We're pumped… This is our year and we're ready to cheer our very own Minnesota Vikings all the way to the Superbowl! Go purple and gold!
SKOL VIKES!