Used Products For Sale
These powered Flexible Transportation/Accumulation conveyors have each been thoughly tested for quality control. Would be a fantastic find for the right customer. Are you that customer?
Part number
Nominal
Width
Contracted/
Extended Length
Price as low as
CFST30R14B2053863333NP01U
30"
205"/386"

Was $12,384.17




Now $7,237.50

CFST30R14B2675233333NP01U
30"
267"/523"

Was $16,779.58




Now $9,806.25

CFST30R14B2685143333NP01U
30"
268"/514"

Was $16,490.83




Now $9,637.50
We have both new and used flexible skatewheel conveyors currently available in different sizes.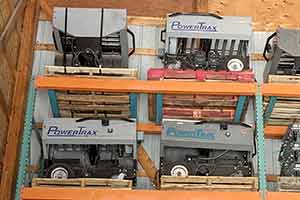 These flexible conveyor PowerTrax tuggers make moving your flex conveyor from place to place a snap.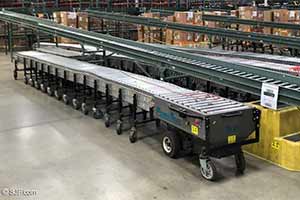 SJF purchased an entire warehouse worth of equipment in top shape... including these gravity flexible roller conveyors.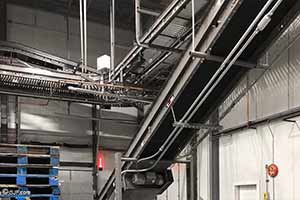 Powered accumulating flexible conveyor systems allow the movement of the flex conveyor combined with the stopping and starting option of the accumulation conveyor.
SOLD
New Products For Sale in our Online Store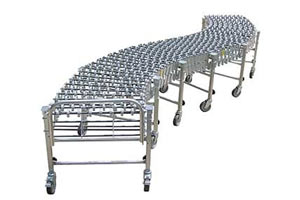 We offer many different sizes and types of gravity flex conveyor in our online store.
Gravity Conveyors
Powered Conveyors
Conveyor Components
Conveyors By Brand