Structural Steel Cantilever Salvage Storage RacksCLICK TO CHAT GET A QUOTE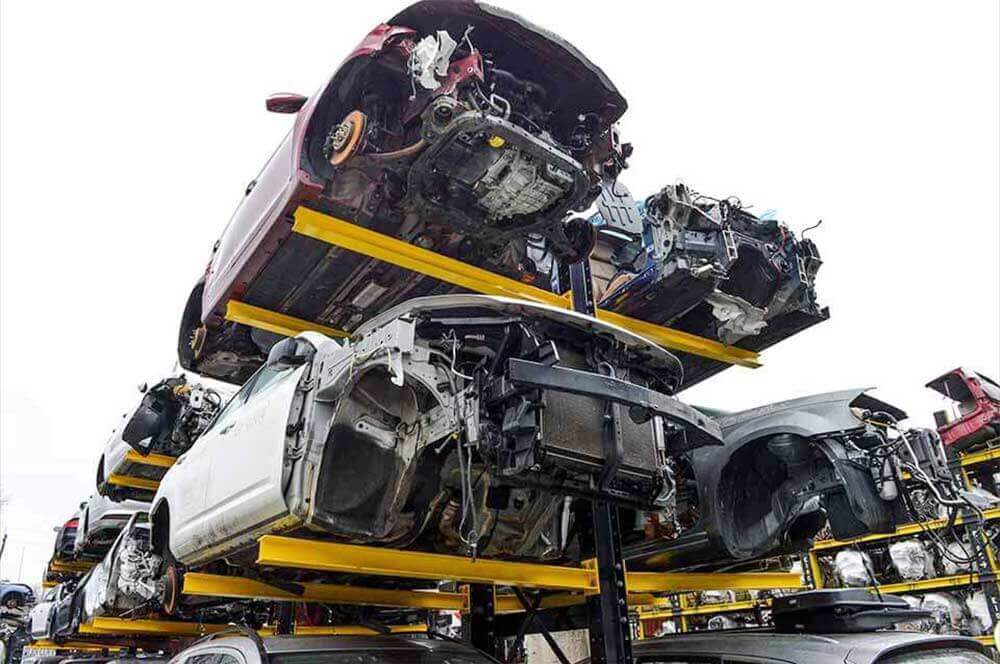 For decades, salvage and auto recyclers have historically staged rows and rows of vehicles and components directly on the ground. As space became limited, salvage yards stacked everything like cars, trucks and motorcycles on top of each other. Storing vehicles and surplus in this manner results in limited access to vehicles, making harvesting components inefficient and time consuming. I think you'll agree, vehicle stacking systems are a very inefficient use of storage space. The good news is there is better way.
We know that having vehicles stored on the ground, whether they're autos, cars, trucks, motorcycles or other salvage, will increase the likelihood of rust and deterioration due to weather conditions and moisture. We've all seen the damage the elements can cause to surplus autos and trucks. Auto racks or junkyard storage racks do away with the inherent problems historically associated with stacking and storing vehicles for extended periods of time. Vehicles not stored on racks eventually become lodged into the ground, making access or removal difficult and harvesting salvaged components all but impossible.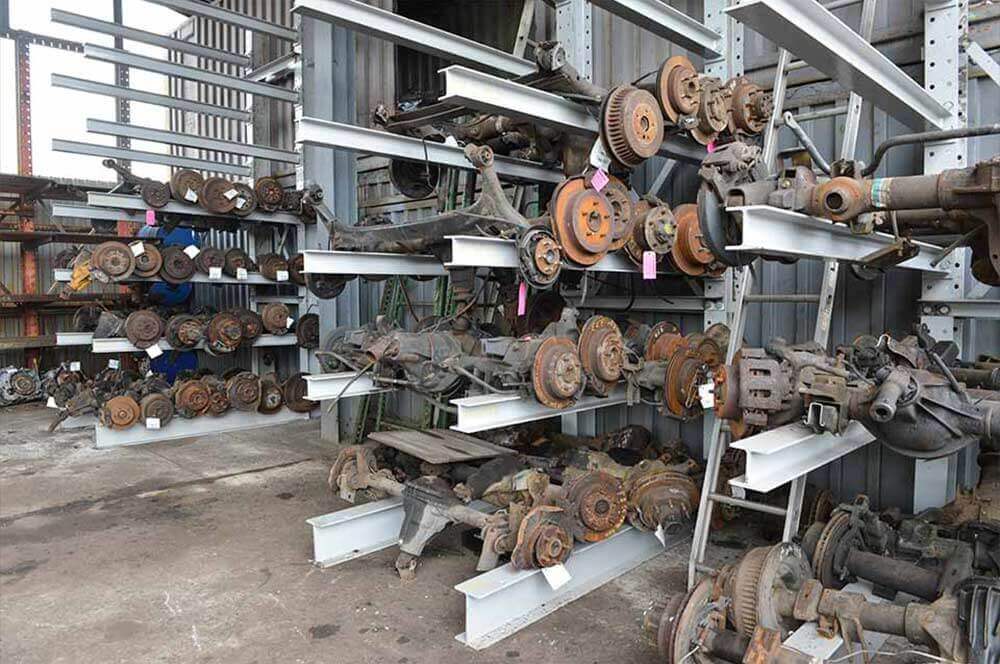 Finally, a better way...
Today, SJF introduces a salvage storage racking solution that not only maximizes storage space but improves the ability to easily store and/or retrieve any size vehicle, material or part in a fraction of the time.
SJF's auto rack storage systems are geared toward:
Salvage yards/centers
Junk yards or scrap metal recyclers
Components recyclers
Recycling centers
Boat storage, marinas and repair centers
Or any other business requiring vertical storage