Storage Racking Basics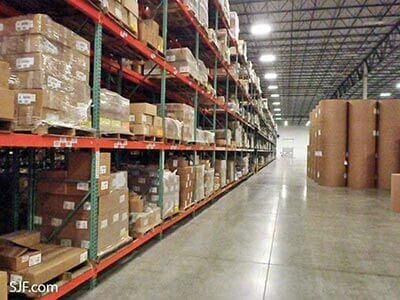 What is Pallet Racking? What is it Used For?
Wondering what pallet racking is? Warehouse pallet racking is a material handling storage system designed to store products and materials on wood pallets in horizontal rows and vertical levels. Horizontal beams attach to vertical upright frames, creating industrial shelving to support pallets of material that can be accessed by forklifts.
What is Teardrop Pallet Racking?
The teardrop design assembles quickly and is a popular storage shelving system designed to store materials on wood pallets in rows and levels. Teardrop rack is popular due to its slide-in teardrop shaped punched hole design, which is used to lock the horizontal beams to the vertical uprights for quick and easy assembly. Many rack manufacturers utilize this teardrop design, which allows for flexibility in mixing and matching different manufacturer brand parts.