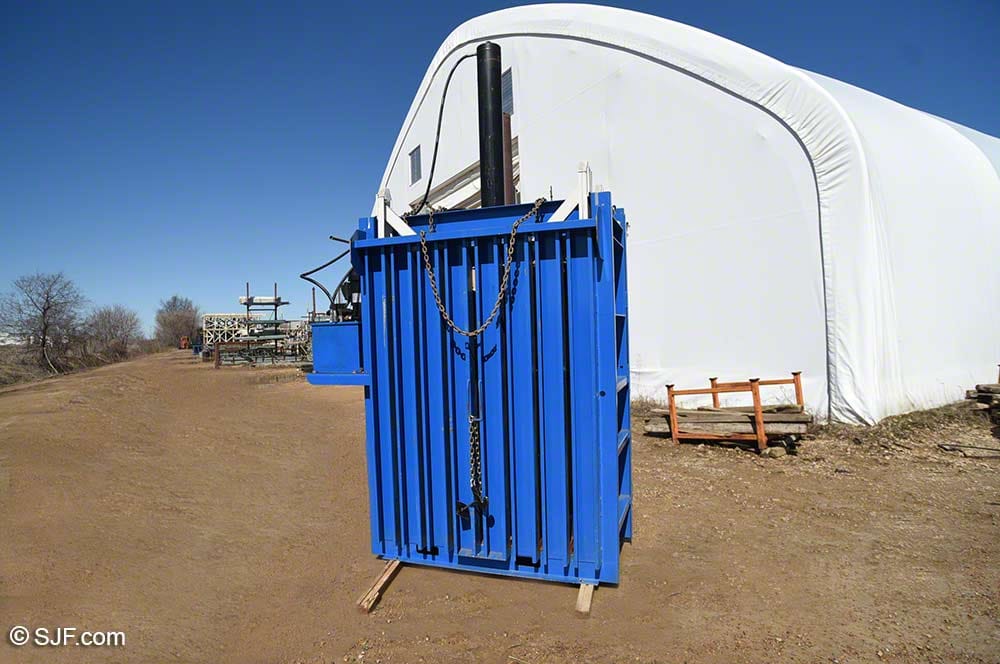 Ace Cardboard Baler
Model: 6030
Voltage: 208-230/480v 60Hz
Motor: 7.5HP
Dimensions: 80"W x 139"H x 40"D
Weight: 4,850 lbs
Bale size: 60"W x 42"H x 30"D
Bale weight: 850 to 1,100 lbs.

Cost when new - $10,250.00

Now as low as $4,795.98
Included Equipment and Features:
Proximity (safety) sensors on both doors to assure safe operation, bottom door shut and feed gate locked before auto cycle can be initiated.
Auto/cycle hold position controls
Automatic load door opener
Nylatron wear pads, no metal on metal contact
Easy tie channel system for fast, easy tying off bales
System indicator light to assure ease of operation
Soft shift design for added life of hydraulic components
Timed baling sequence for dense consistent bales - NO PRESSURE SWITCHES
Feed gate mechanical lock to lower door for safe baling operation
Computer operated, with indicator lights (IE: indicate door open)
Dwell time against cardboard for dense consistent bales
Please call (320) 485-4974 (direct sales line), (800) 598-5532 (toll-free) or Email Us for pricing, availability and lead times. If you don't see what you're looking for, our sales specialists can often find it.
Pricing & availability subject to change without notice.