Bramidan Cardboard Baler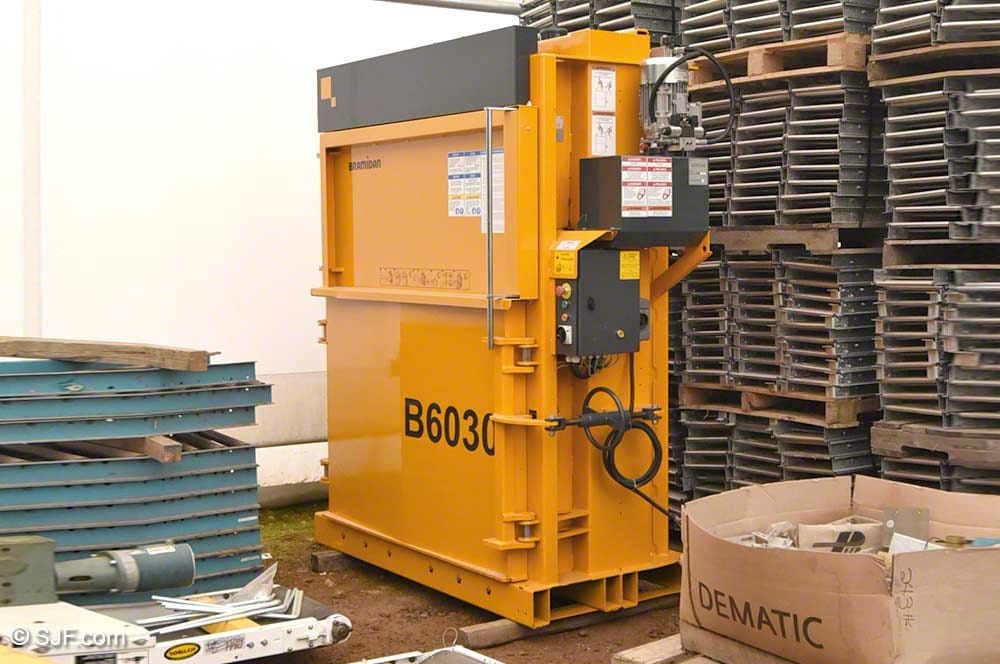 Bramidan Cardboard Baler
This Bramidan cardboard baler is in perfect condition and looks brand new!
Model: B6030
Voltage: 208/230/480v 60Hz
Press Force: 66,200 lbs.
Motor: 5HP
Noise Level: 62-d64 B
Cycle Time: 43 sec
Dimensions: 80" x 43" x 129/93"
Weight: 3,900 lbs.
Feed Opening: 60" x 24"
Bale Size: 60" x 30" x 48"

New cardboard baler prices - $13,111

SOLD – please call for information on similar products or click here to see our current inventory of new balers.
Please call (320) 485-4974 (direct sales line), (800) 598-5532 (toll-free) or Email Us for pricing, availability and lead times. If you don't see what you're looking for, our sales specialists can often find it.
Pricing & availability subject to change without notice.