Warehouse Shelving Units for Home or Industry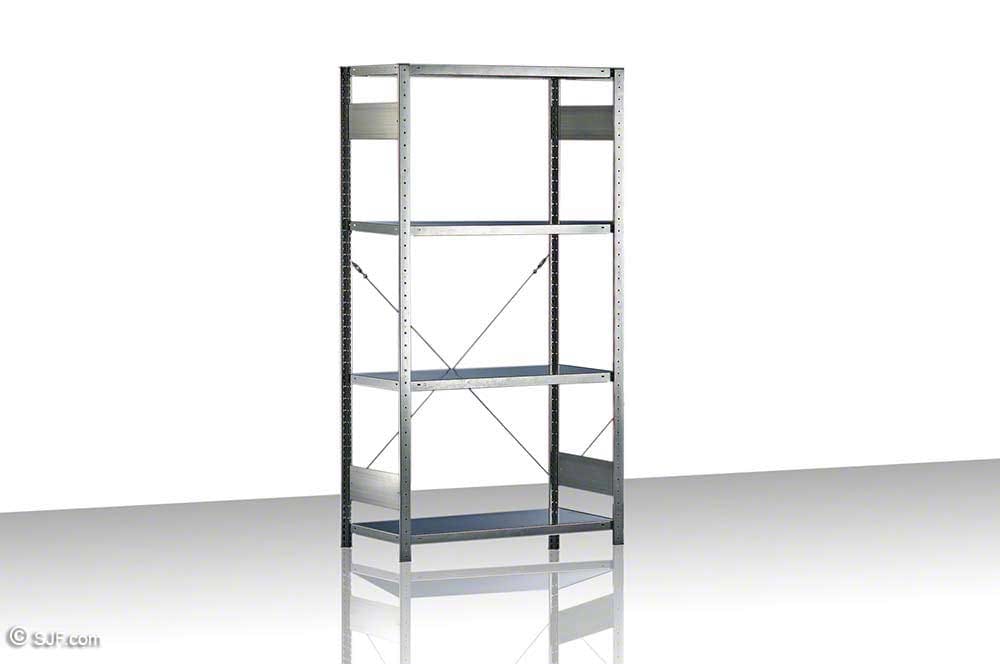 Every home, business and warehouse requires a place to store items, which makes storage business and household essentials. There are endless options available today to help keep an organized and safe space for those stored items. One such option is shelving.
Shelving systems are available in a wide variety of sizes, capacities, strengths and styles for use in any type of storage area, from a large industrial warehouse to a small home garage and everything in between. The options are many and making the decision on which style and type would work best for your space is often daunting and confusing.
SJF offers both new and used warehouse shelving units to our customers for homes or warehouses. One of your first decisions involves deciding on what strength and material options would work best for your space. We have many different materials available for shelving systems - new and used steel shelving, wire rack shelving, plastic units, galvanized steel shelving, wood storage units and more. Depending on the size of the unit desired and the strength needed to hold the stored items, we'll work with you to choose the safest and most economical option for your storage needs.
Another important consideration in choosing warehouse shelving units is the difficulty in assembly. Some shelving requires bolts and tools to assemble, while other styles are boltless and connect together easily without the need for tools. Other options to consider are the size and dimensions of the space available for the shelving, the weight of the stored items and if you need a single freestanding unit or would prefer the option of adding on in the future.
At SJF our solutions specialists are available to help guide you in making the best decisions on storage shelving appropriate to your individual needs. It's what we do!
SJF not only offers heavy duty industrial shelving, but also offers lighter duty styles such as the types found at the big box stores such as Home Depot, Lowes and Menards.