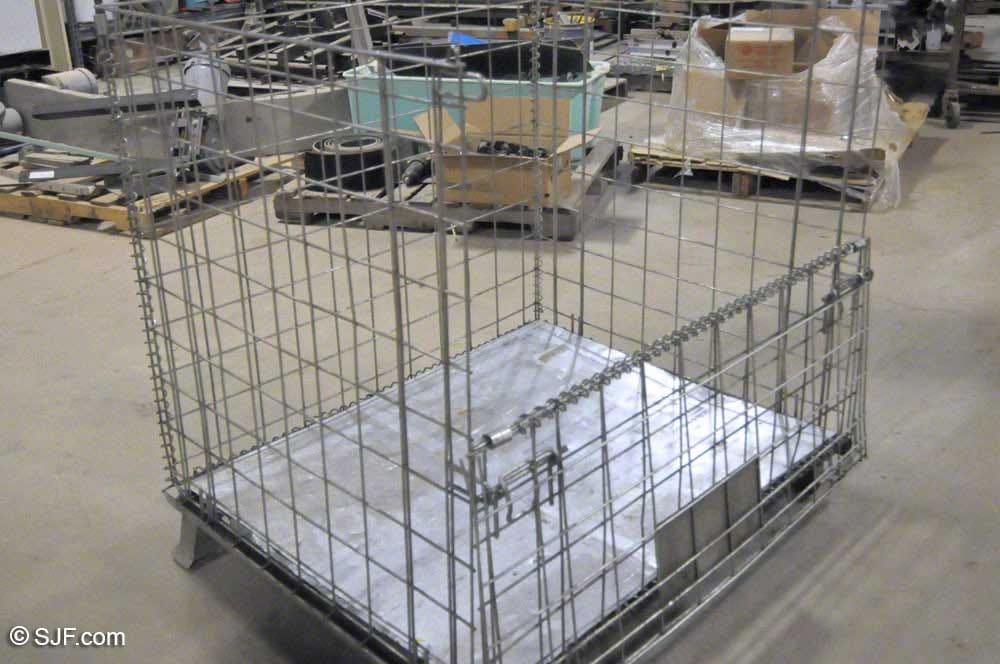 Hundreds of Wire Baskets
Part number: TWB423737C4040HLGU
42" width x 37" length x 37" depth
Collapsible
4" x 4" mesh
Half drop gate, fixed legs
375 available
Brand New Price: $125.00
Normal Used Price: $88.50
SOLD

Click here to view new wire baskets in our eStore.
Please call (320) 485-4974 (direct sales line), (800) 598-5532 (toll-free) or Email Us for pricing, availability and lead times. If you don't see what you're looking for, our sales specialists can often find it.
Pricing & availability subject to change without notice.