Do You Need Help Making the Best Use of Space? We're Here For You.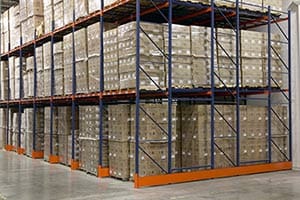 SJF's Solutions Specialists are experts in helping make the most of your available space. You'll work with people who have proven track records and both the ability and training to assist you in making the right choices when it comes to your storage needs.
In addition to our expertise, SJF's dealer and supplier network covers over 24,000 unique sources for rack systems and material handling equipment for sale, assuring a one-stop-shop for any product or equipment needed at the lowest prices available. For over a decade, SJF has been the nation's largest stocking distributor of affordable storage racking systems and warehouse storage.