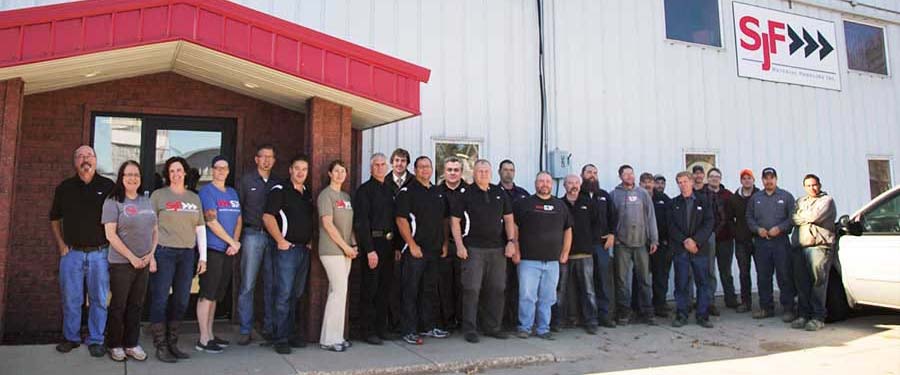 SJF Is Currently Accepting Applications For:
Paint Prepper
|
Wire Wheeler
|
Inside Material Handling Sales Associates
---
SJF Material Handling Inc. has been recognized by Minnesota Business Magazine as one of the state's "100 Best Companies To Work For" four times. We're always looking for talented individuals to join our team of professionals.
There Are Several Ways to Apply for Employment at SJF:
Mailing Address:
SJF Material Handling Inc.
Attn: Human Resources
211 Baker Ave W
Winsted, MN 55395
We consider applicants for all positions without regard to race, color, religion, creed, gender, national origin, age, disability, marital or veteran status, sexual orientation, or any other legally protected status.
WE ARE AN EQUAL OPPORTUNITY EMPLOYER