Bolt Together Rack System with SpanTrack - New Buy!CLICK TO CHAT GET A QUOTE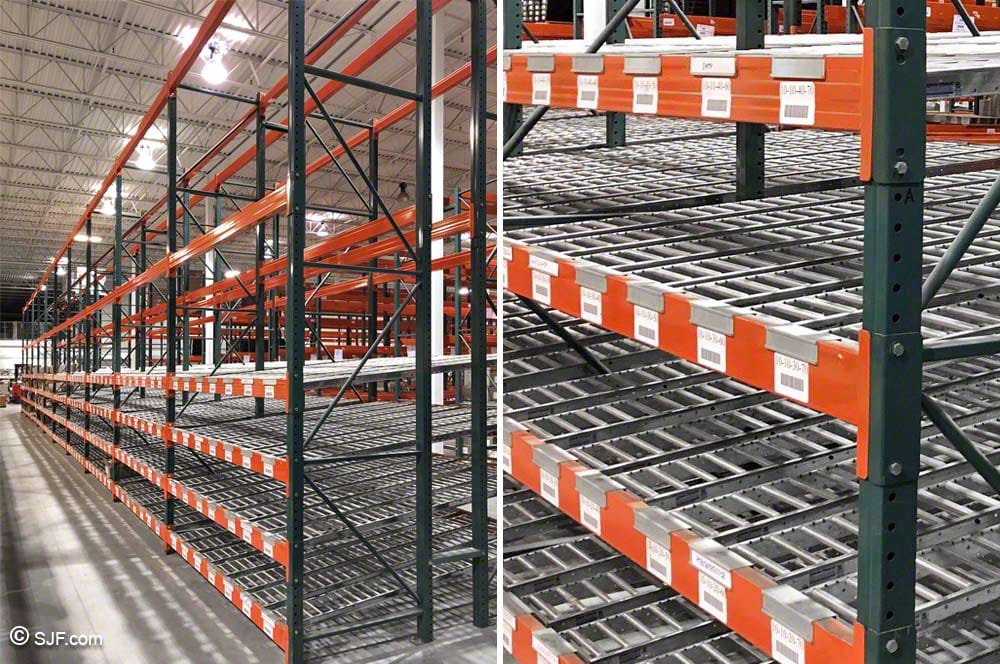 Used Bolt Together Pallet Rack with SpanTrack System
This pristine condition pallet/gravity flow rack with SpanTrack has been designed to create 10 full bays. Each bay has 4 levels of SpanTrack plus an additional 2 levels for storage above. Each level has a front and back beam for a total of 12 beams per bay. Each bay is 6 levels high and 101" deep.
This system will accommodate a wide variety of weights and sizes.
Full system includes:
22 - 42"D x 192"H uprights
44 - 17" row spacers
160 - 96"L x 5"H beams
280 - 96"L x 9"W SpanTrack with 3" centers
560 - SpanTrack hangers
Priced as low as $6,500.00
Please call (320) 485-4974 (direct sales line), (800) 598-5532 (toll-free) or Email Us for pricing, availability and lead times. If you don't see what you're looking for, our sales specialists can often find it.
Pricing & availability subject to change without notice.