Tips & Tricks - Buying a Cardboard Baler For SaleCLICK TO CHAT GET A QUOTE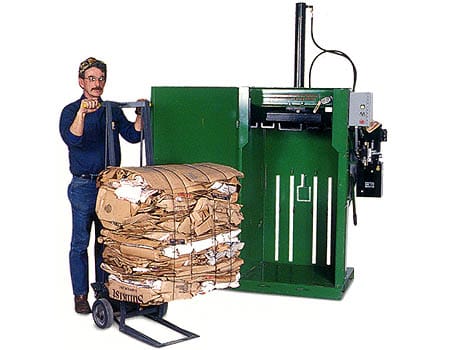 Cardboard Balers are designed to compact empty boxes, paper, clothing or other bulk materials into manageable bundles that can be disposed of or recycled. You can reduce fire hazards and free up space by eliminating the clutter.
Cardboard balers can typically be found in back-room or waste-disposal areas where several boxes or other items need to be disposed of or recycled in as efficient a manner as possible. It's also common practice to bale T-shirts, jeans and other fabrics together for shipment to recycling or donation facilities.