Conveyor & Rack Installation/Removal Experts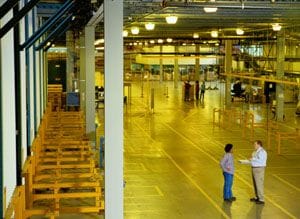 We know you're busy running your business. We understand that you may not know how or have the time to install or teardown your pallet racks, conveyors and other warehouse equipment. At SJF, our crews travel nationwide and are specialists in installation and removal of material handling equipment. At SJF, we have the resources at our disposal to help you with any project-- large or small.
Our conveyor and pallet rack installation teams have over 30 years experience installing, moving and liquidating racks, conveyors, mezzanines or any other types of material handling equipment. SJF's crews travel nationwide and arrive when & where our clients need us.
Let SJF's Professional Crews Assist You