Since 1979, SJF Material Handling Inc. has had the privilege to work  with a wide array of clients  both nationwide and abroad. A diversified group, SJF's clients include everything from a simple home based start-up to established brand name fortune 500 companies.  At SJF,  our mission is to provide our clients – both large and small – with innovative and cost effective solutions designed to help them grow their business.
Below  is our SJF client hall of fame. From time to time, we showcase a client's project by highlighting  some of the products & services SJF provided for them as well as providing a brief synopsis of their business.   We hope that some of them will inspire an idea or two we can help you incorporate into your business as you continue to grow.
On this project, SJF's Solutions Specialist Jason Deiter worked closely with customer Arrow Gear and Rack Engineering to provide a crank-out solution that would free up floor space, utilize vertical space with the ability to retrieve from individual compartments, and organize inventory. Units have four crank out levels with 5,600 lb. capacity per arm, plus ...
Read more
Michael McGullam from Leisure in Montana in Billings, Montana called SJF Material Handling looking for a racking solution to get his large, bulky hot tub covers up off the floor and stored in a more efficient manner. He and Kendal Kalamaha, SJF Solutions Specialist, discussed some possible pallet racking sizes and options, along with possible ...
Read more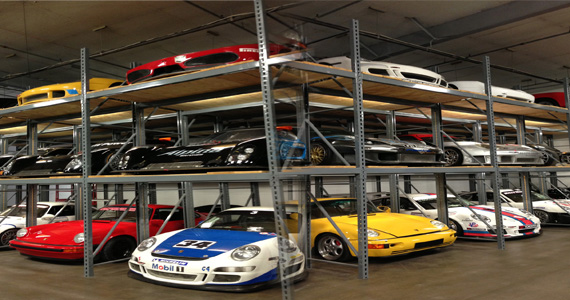 Kelly-Moss utilizes SJF's pallet racking to store and organize cars for clients, keeping them professionally maintained in their new 50,000 square foot facility.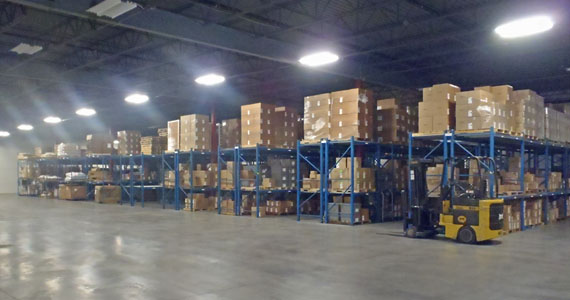 In the fall of 2012 MMI contacted SJF with a request for an entire rack system consisting of various custom sizes & quantities, but painted a very specific color. SJF not only found the rack, but was able to partner with their paint supplier to get the exact hue desired by MMI.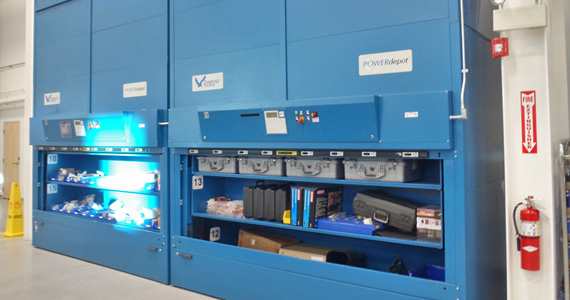 In Oct. of 2012 Tetra Pak, came to SJF looking for equipment to update and expand their existing parts storage capabilities. SJF provided Tetra Pak with vertical storage solutions and software to aid in completing their manufacturing capacity expansion.