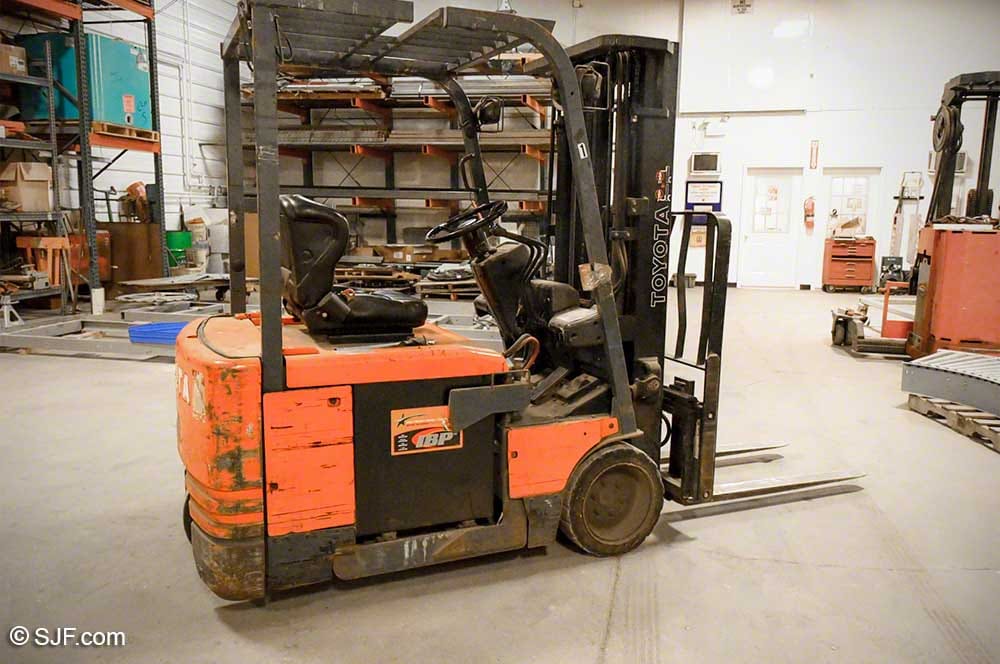 Toyota 3-Wheel Cushion Tire Fork Truck
This low profile Toyota Fork Truck has cushion tires and three wheels for excellent maneuverability that allows it to turn on a dime. It has a 3-stage mast and side shift attachment.
1999 Toyota Twiggy
Model: 5FBE15
Reference Number: TAG 131
Capacity: 2,700 lbs.
Lowered Height: 77"
Raised Height: 170"
Fuel: 36 volt
Call for Price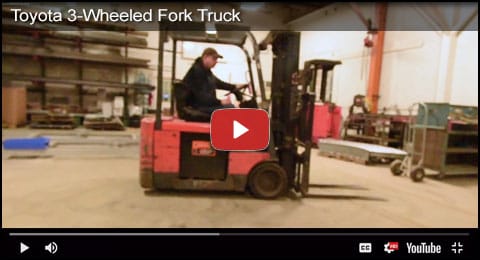 Please call (320) 485-4974 (direct sales line), (800) 598-5532 (toll-free) or Email Us for pricing, availability and lead times. If you don't see what you're looking for, our sales specialists can often find it.
Pricing & availability subject to change without notice.