Hyster W40Z Electric Pallet Jack with BHS Battery Changer CLICK TO CHAT GET A QUOTE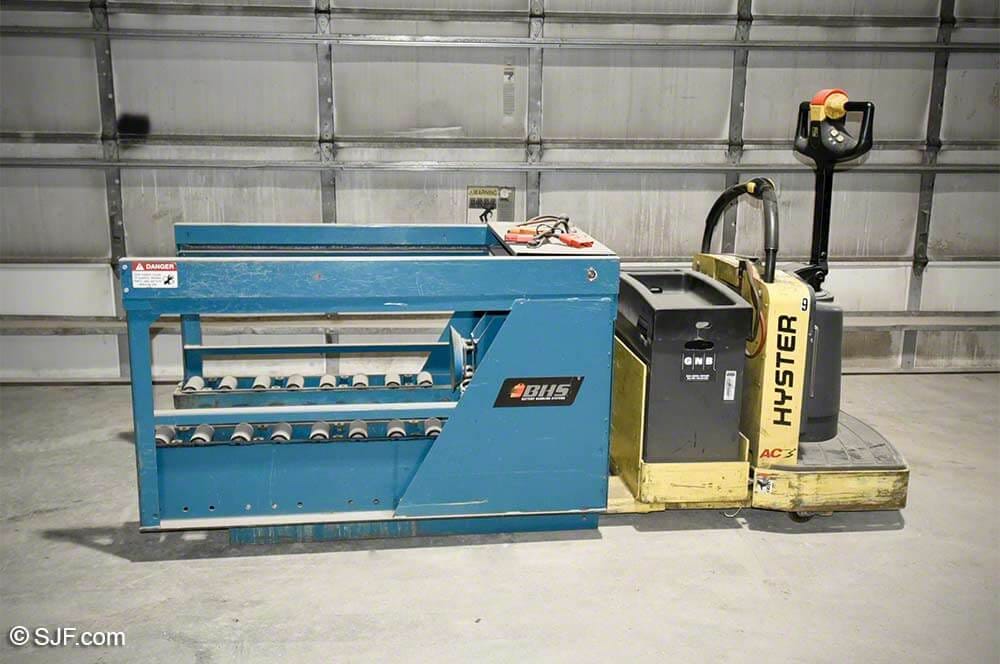 Forklift Electric Mobile Battery Push/Pull Changing System
This system is priced with and includes the electric pallet jack as shown in photos above. Also includes the Vacuum Extraction Option which eliminates the need for manual hook-up and reduces wear and tear on batteries.
Battery Charging System: BHS ATC-VAC30
Load Capacity: 4,000 lbs.
30" wide compartment
Hydraulic-powered push-pull extraction
Center-mounted controls for operation from left, right or rear of the carriage
Pallet Truck Model: Hyster W40Z
Capacity: 4,000 lbs.
Full system priced as low as $2,600.00
Please call (320) 485-4974 (direct sales line), (800) 598-5532 (toll-free) or Email Us for pricing, availability and lead times. If you don't see what you're looking for, our sales specialists can often find it.
Pricing & availability subject to change without notice.