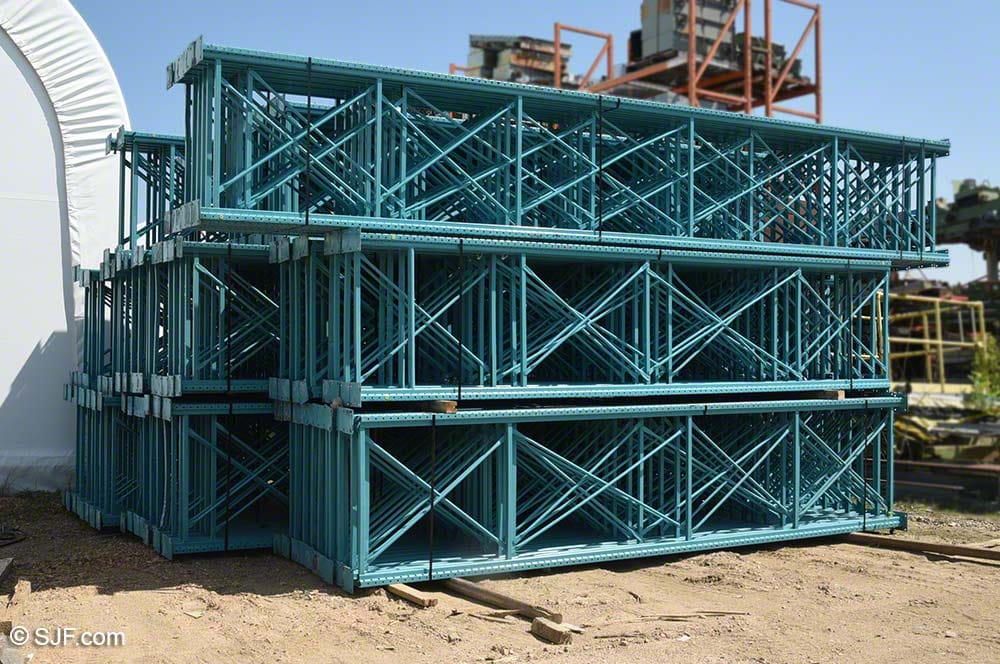 Speedrack Pallet Racking Upright Frames & Beams
| Part Number | Beam/upright type | Size |
| --- | --- | --- |
| RSRBB09304000XU | Speedrack box beams | 93"L x 4"H |
| RSRBS09402606XU | Speedrack step beams | 94"L x 2.75"H, 0.75" step size |
| RSRBS09404006XU | Speedrack step beams | 94"L x 4"H, 0.75" step size |
| RSRBS09405015XU | Speedrack step beams | 94"L x 5"H, 1.625" step size |
| RSRBX09604015XU | Speedrack spliced beams | 96"L x 4"H, 1.625" step size |
| RSRBO10803006XU | Speedrack open step beams | 108"L x 3"H, 0.75" step size |
Also available, but not listed are pallet supports, back to wall/back to row ties, wire decking, post protectors and many additional pallet rack accessories.
Please call (320) 485-4974 (direct sales line), (800) 598-5532 (toll-free) or Email Us for pricing, availability and lead times. If you don't see what you're looking for, our sales specialists can often find it.
Pricing & availability subject to change without notice.