Info, Tutorials and How To Guides
SJF's Material Handling Blog
August 31, 2011
Posted By:

SJF Material Handling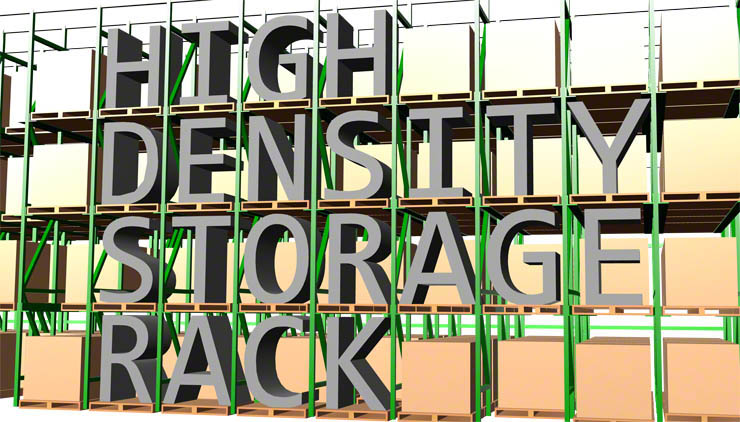 High Density Storage Racking Guide
While this guide is meant to assist you in choosing your rack, it is still beneficial to consult with one of our professional solutions specialists. They have been working with this material every day for years and are aware of ALL the tips and tricks concerning drive-in, drive-thru and push back racks. Please feel free to call us at 800-598-5532 to discuss your planned layout.
Drive-In & Drive-Through Rack
Traditional pallet rack is a great solution for many warehouses, but if you have a lot of inventory that shifts on a regular basis, drive in rack or drive through rack is a storage solution you may want to consider. While traditional static rack storage allows for many rows of pallet racking with aisles between the individual rows, drive in and drive thru racking allows for a much denser arrangement of your stored product. Both drive-in and drive through rack systems allow more efficient use of available space than traditional multi-aisle selective racks systems. In fact, when compared to a conventional selective rack system, the same amount of storage can be achieved with a high density drive in or drive thru system in 80% less space.
High density storage racks work by utilizing standard pallet rack uprights in conjunction with rail beams or more simply, rails to store the pallet loads in a very dense configuration. The key difference between these racks and selective pallet racks is that the forklift truck operates inside of the rack itself and there are no specified lanes between the rows. The forklifts enter into the individual bays of the rack and the bays themselves can be as long or as short as needed.
Drive in rack and Drive through rack systems decrease storage and retrieval time while increasing efficiency and productivity among workers. Not only do they benefit your operations, they can also decrease your bottom line by giving you more storage room per dollar spent on racking. Because these racks create a more uniform load in a confined storage area, your forklift operators working in the system become more skillful drivers. In addition to these benefits, consider this – drive-in & drive-thru systems are very energy efficient. Since the product is so densly loaded in this type of system, there is less air to be heated or cooled between your pallets and your forklifts don't need to drive as far to pick or place loads thereby using less fuel.